Juli and August are holiday months, so I hope you enjoyed your holiday, I know I did enjoy mine! And since holiday means "less or no work, and more relaxing and enjoying", I did just that. Relaxed more, and worked (a bit) less, and enjoyed it all.
I also took some time of from writing, hence, no blogpost in August, and a combined one now, taking an overview on both months at once.
Top Instagram image of July 2019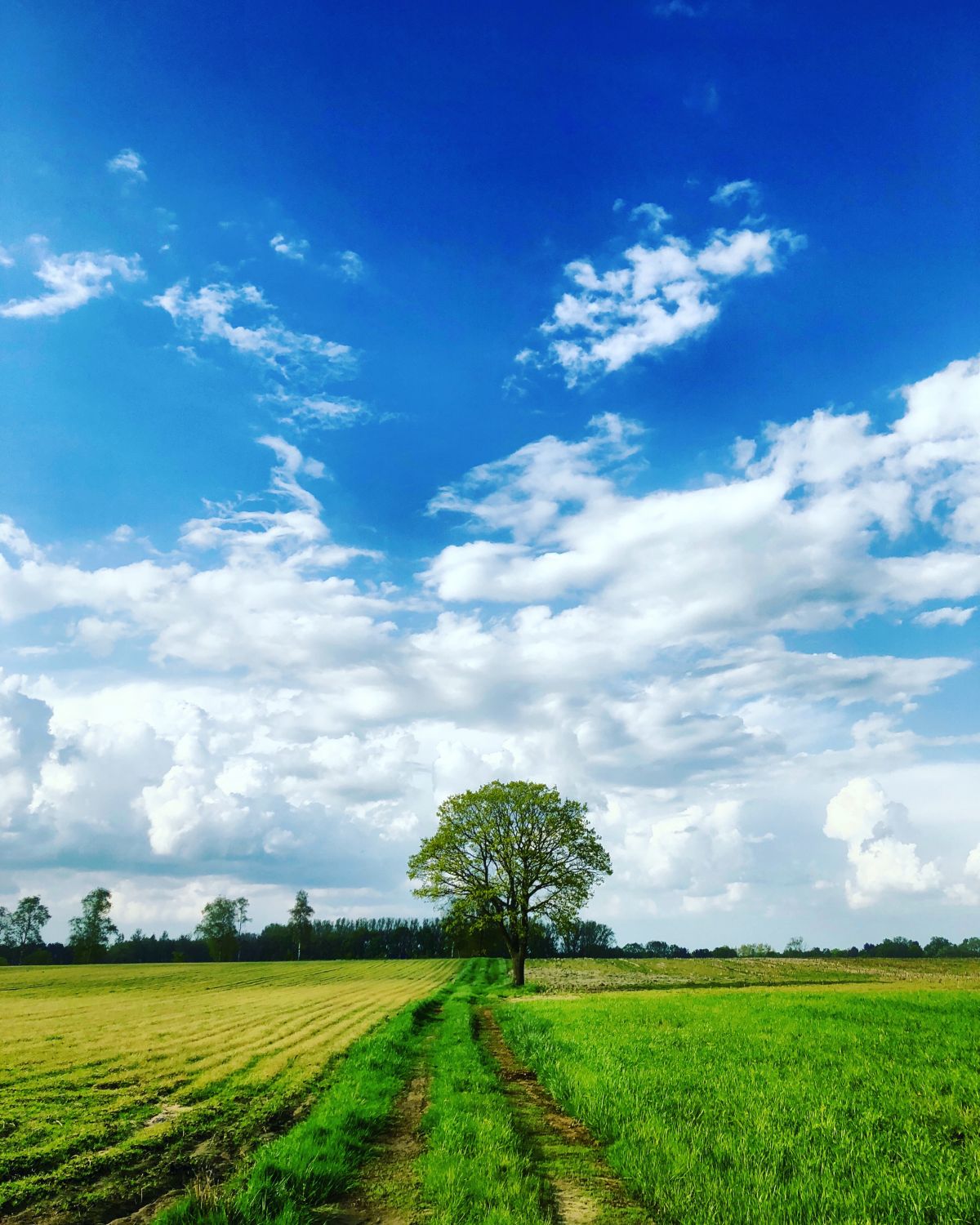 Symmetry, tension and the rule of thirds. Three things that are amongst the most important tools for every photographer. No, the camera and the lenses are even less important than these concepts. The camera and the lenses capture the photo (and partially create it too, I know), but these concepts create the photo. This is one of the reasons why a great photographer doesn't need a great camera to create a great photo. And a bad photographer can use a great camera and still produce bad photo's.
This may be a harsh statement, but it is true. Photography is in the eye and the mind of the photographer, not in the technical details of the camera.
I like this picture (and apparently, a lot of people on Instagram liked it too), because these three elements are in it.
The rule of thirds: The rule of thirds says not to place your subject smack in the middle of your photo, but rather in one of the thirds of your frame. Some camera's, and some camera applications on your smartphone (such as ProCamera) can visualize this for you.
In this picture, I've placed my subject, being the tree and the horizon, in approximately the lower third of the image, creating a big negative space on top with the sky and the clouds.
Symmetry: Symmetry works in photography, and symmetry works in life. People are always looking for symmetry, in nature, but also in partners. One of the signs of beauty is symmetry in a face. We love symmetry!
So I've added symmetry into my picture, the ditch that runs between the fields is placed in the middle of the lower part of the picture, creating symmetry between the left and the right part, both being the same size.
Tension: perfect symmetry has tremendous beauty in it, but a small flaw in this symmetry creates tension. And as much as we love symmetry, we also love tension. Tension captures our interest, tension gives it that extra touch, the cherry on the pie.
The tension in this picture is created by the difference in crop grown between the two fields on the left and the right.
Technically, the picture was taken with my iPhone 8 Plus, and Procamera in HDR Setting. In post processing using Adobe Lightroom CC, the colors received some extra saturation, and the contrast was upped a bit.
But as I mentioned before, I don't think the saturation or the camera are what created this picture…
Top Instagram image of August 2019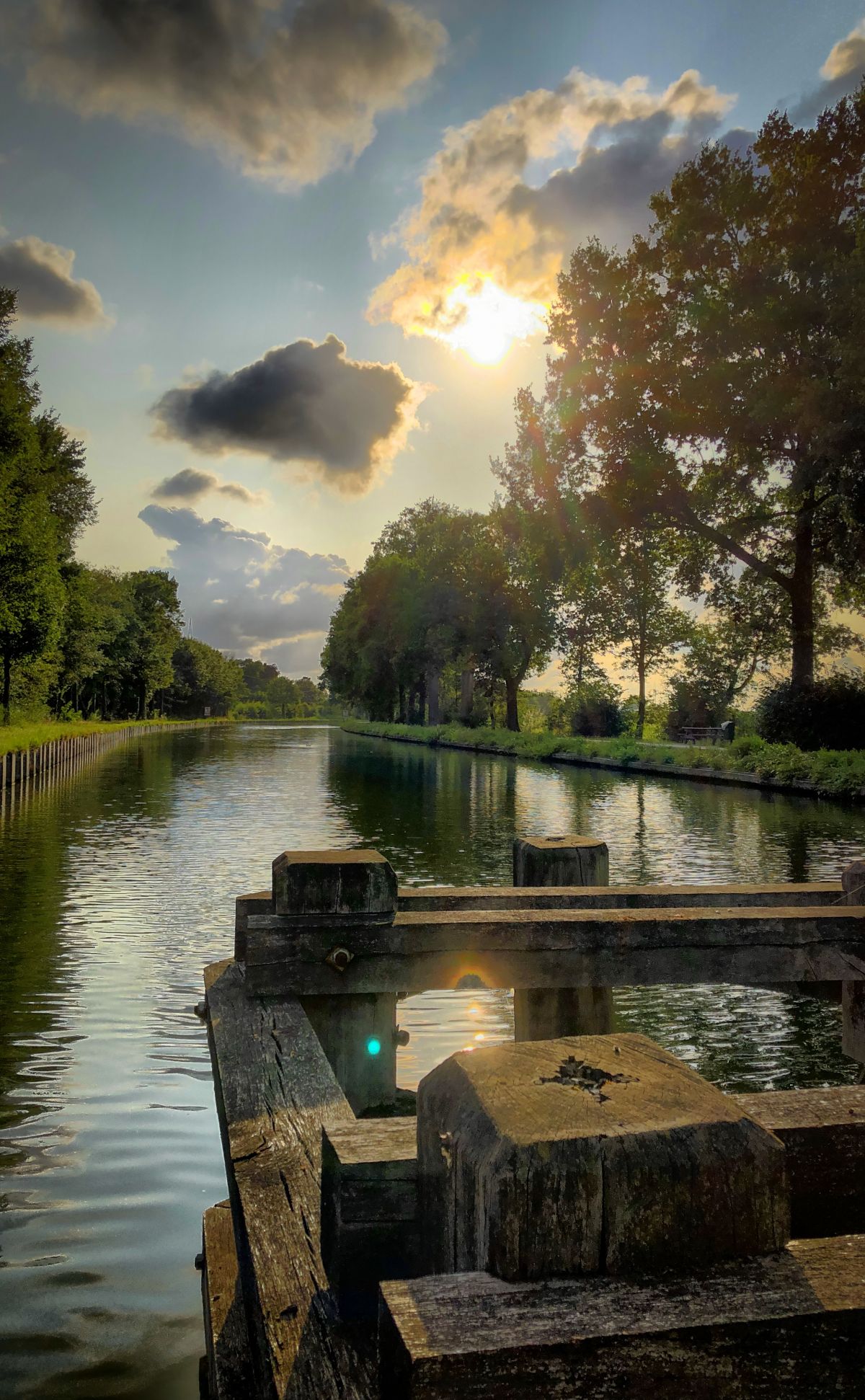 Another one that was not planned… While being on my way to pick up Kid Nr 5, I noticed that I left a bit too early. So I decided to take the really small roads instead of the busy roads. It makes for a more relaxed drive, slow and more mindful, instead of just following the cars in front of you on the straight road like you always take it.
And on these small roads, there are often plenty of photo opportunities, which might just be one of the other reasons why I like taking these roads instead, especially at the right time of day, lightwise…
This photo was taken from on a small wooden bridge over the canal, where it flows between the fields and the trees of the forests. Nothing but sky, water, green nature, and quietness there. Exactly how I love it! And that's what I aimed at capturing here with this photo.
Unfortunately I didn't bring any pro gear with me at that time, as I expected my drive to be more of "hurry to there, pick up kid, and hurry back" kind of drive. But since I always carry my iPhone, I fired up Procamera HDR again, and made this into another fine piece of mobile photography.
In postprocessing in Lightroom, I upped the shadows a bit, and added a bit of saturation. Nothing weird, just the usual stuff.
Top 500px Image of July 2019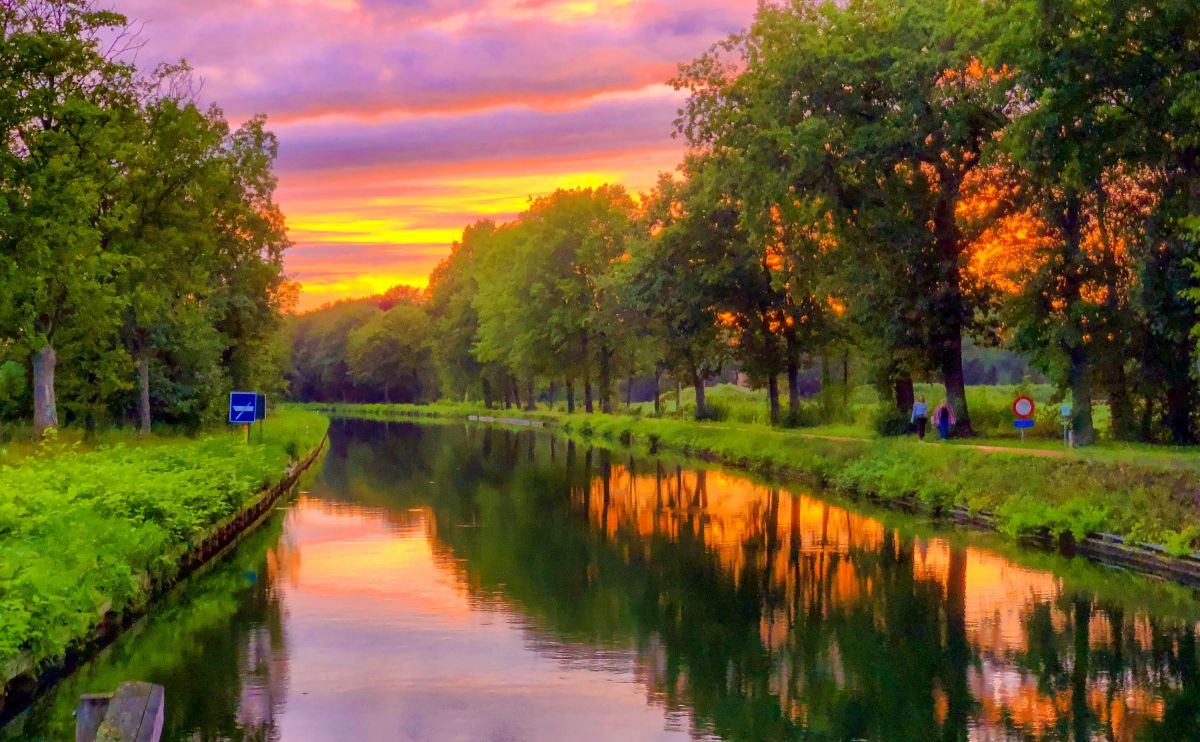 A coincidence, this one, but nonetheless with a great result! We were driving home after an evening in the city. All along the way home we had seen that the sunset was beautiful, but unfortunately, there was little opportunity to really take pictures. Until we nearly reached home. Just around the corner, where have to pass the bridge, we noticed the lovely colorful sky, and its reflection in the water. I quickly turned the car to the side of the road right next to the bridge, jumped out, and ran to the middle of the bridge to take a picture. Kid Nr2 who was sitting next to me, got out too, and even with the difference of less then a minute, wasn't able to still capture the beauty of that evenings sunset at dusk.
On technical terms, I used my iPhone X and Procamera HDR, and underexposed one stop to capture more saturation in the sky. Post processing was done using Adobe Lightroom CC Mobile, and consisted mainly in brightening the shadows a bit.
Top 500px Image of August 2019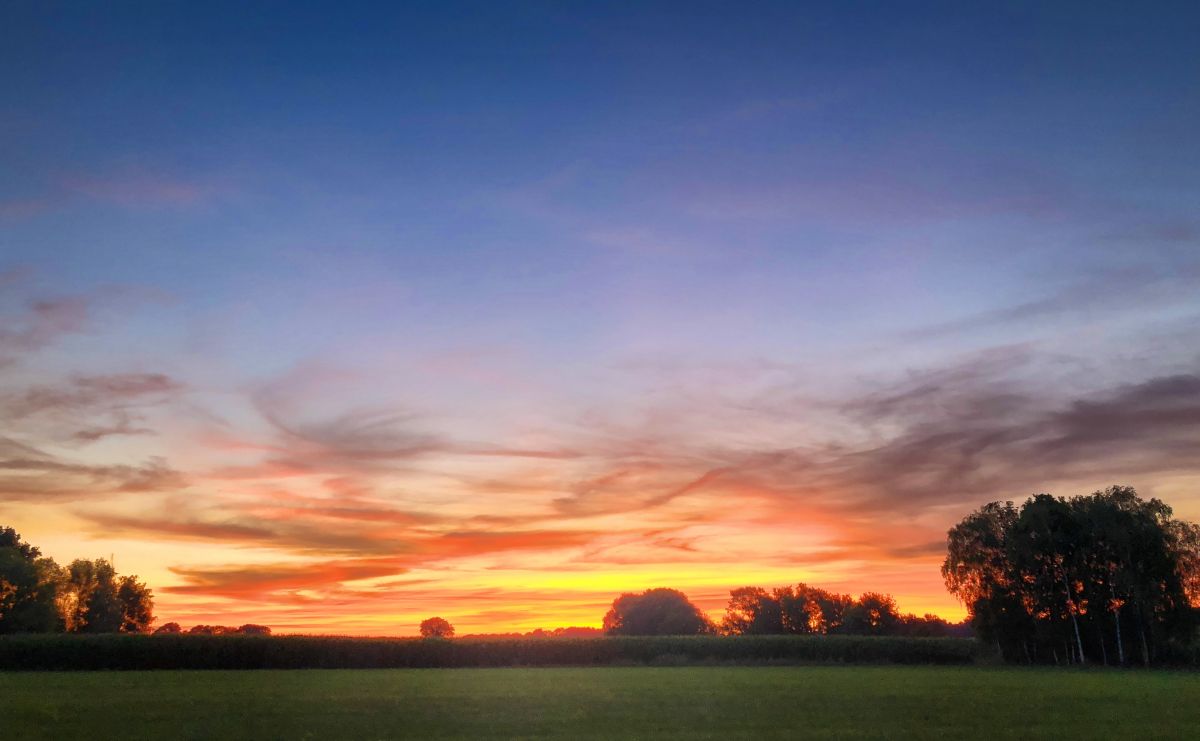 Everyday, nature gives us some of the most beautiful pieces of art. You just need to learn to see them, and appreciate them.
That's what I love about photography, and that is what my purpose in photography is: seeing this beauty in nature, these pieces of art, and capturing them for other people to enjoy them too. Beauty is all around us, we just need to be open to it.
That's what I like about my morning walks and morning drives, seeing the beauty of nature awakening, and trying to capture it and show it to you.
This photograph is taking during one of those many early morning drives to the railway station. And it was well worth having to run to still catch the train.
Technicalities? It was taken on my ols iPhone 8 Plus when I still had it, using Procamera HDR, and the saturation was pulled up a little.
Top Eyeem Image of July 2019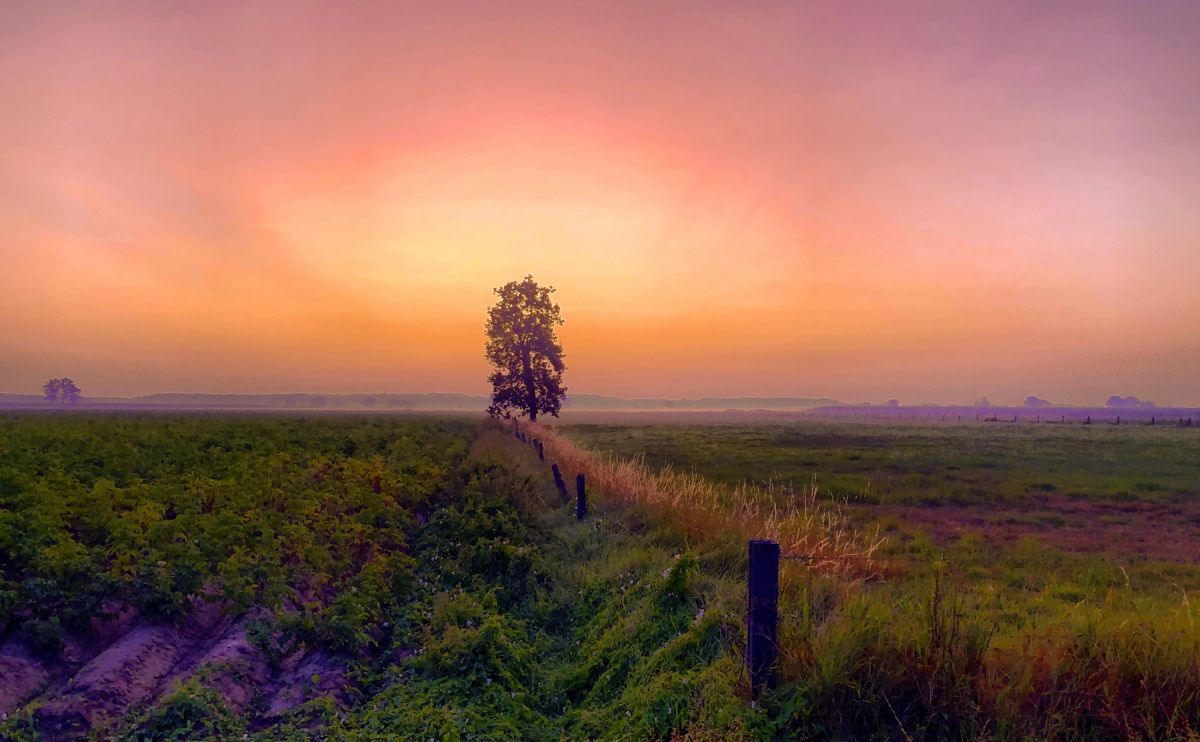 As every morning, I was driving over the small roads between the farmfields towards the trainstation, on my way to Brussels. I love these little roads, they have a quiet feel to them, and the views really ease my mind. So I tend to take those routes over the busier main roads. An big added plus is that when the sun is rising or setting, you are in the best places to get a good view, and take some great pictures.
This very morning, the sun was rising (I heard it does that more often? Like, once a day even?), and due to the low clouds it created a very strange but oh so beautiful glow in the sky. But only for a few minutes! Luckily, I was at the right place at the right time, and I was able to grab my iPhone X, got Procamera HDR on, and shoot a few pictures. This one was my favorite. Of course, I added some saturation to the picture, but due to the timing, the sky didn't need much more saturation to it anymore, as it was already bursting of color.
Top Eyeem Image of August 2019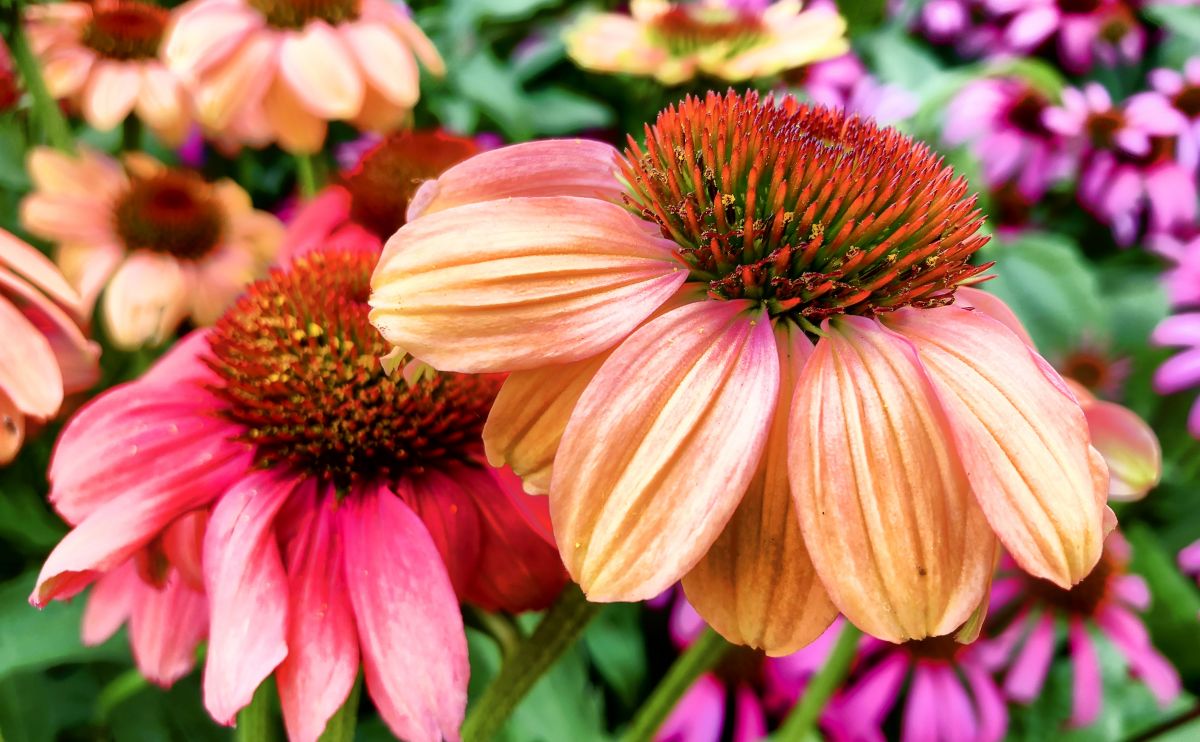 Nathalie and I really love nature. So naturally, we like to spend time in nature quite often, but we also like to bring nature to our home as much as possible. This means that we try to grow a lot of plants ourselves, but it also means that we hit the garden store quite often. Sometimes with the intention to buy, sometimes just with the intention to enjoy the beauty of the flowers and plants around us.
This day was no different, we didn't go there with the intention of taking pictures. But when we entered the store, there was a big table full of sunflowers and Echinacea flowers, with "bees and butterflies" as a theme, since both these flowers attract a lot of bees and butterflies. So, as I love colors, but especially yellow, and I love flowers, but especially Echinacea, and I love animals, but not in particular insects, but I do love bees and butterflies, this was a great opportunity awaiting! So out came the iPhone!
Now, even with the portability and flexibility of mobile phone photography, I still don't always carry all my Moment lenses and my gimbal and everything with me. Especially not in the summer, when I'm not wearing a jacket with extra pockets. But there is one lens that I try to take with me as often as possible, and that's my Moment Macro lens. Why? You may know where you're going, and be prepared for the things you will see there, but you're never prepared for the macro world around you!
So I popped my Moment macro lens on to the Moment iPhone case, and I started shooting some nice bees and butterflies macro shots together with Nathalie and Kid Nr 4.
Yes, people were looking at us wondering what we were doing. But that, my friend, is part of photography. I quite often get people looking at me weirdly, questioning the position I'm in, or what on earth I'm looking at while trying to make a picture. That's normal, if they would all understand it, they would all be able to make those pictures. That's one of the differences between "the regular people" and "real photographers".
After our photoshoot, we gathered around 50 pictures of Echinaceas, sunflowers, and bees and butterflies. So far, I have only posted this single on, but it was a big hit.
As you can imagine, it was shot in HDR, and I upped the color saturation and the contrast a bit in Lightroom, as to show the beauty of these flowers…
Top Stock Image of July 2019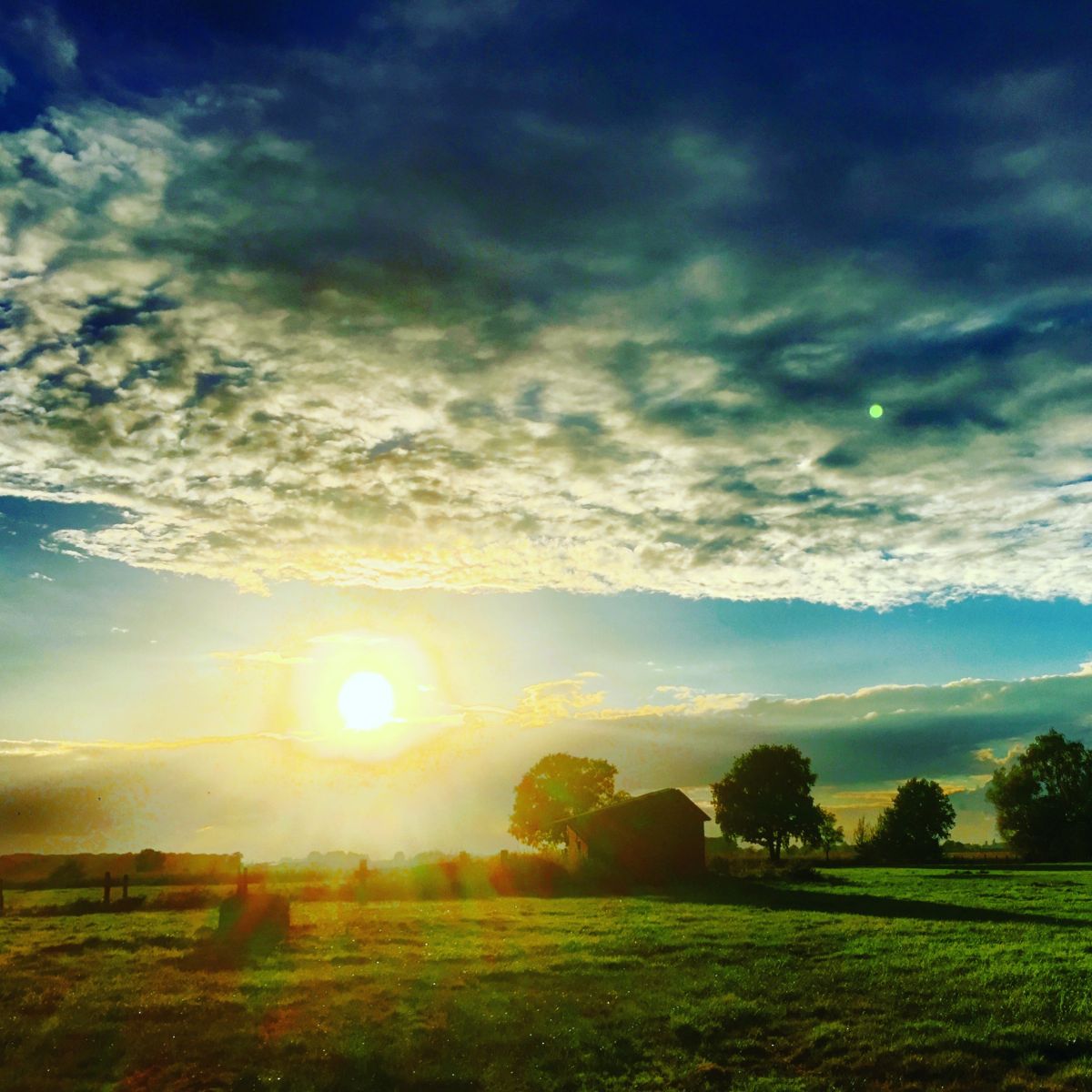 EyeEm is not my best selling agency or platform, not by a longshot. But when they do sell, they mostly sell pretty well, for a nice high price. That's how this image became the best selling image of the month of July 2019. Not because it sold often, but because it sold for a pretty high price.
The image itself was taken on my way to the railway station, and with my iPhone, which, at that time, was still a rusty old iPhone 6. Who says you can't sell pictures from your smartphone?
Camera's in smartphones these days (and even back then) are become more and more advanced, and are totally capable of delivering high quality imagery, even from the smaller lenses and sensor they are made of. And things will change even more in the near future if you look at the cooperation between Huawei and Leica for their top smartphone models. Or Samsung and Google that are trying to get the label of 'best smartphone camera', and Apple that has just announced its very well done throw at the top with the Apple iPhone 11 Pro and Pro Max with their incredible camera specifications.
Don't get me wrong, I'm not saying that an image of a smartphone outbeats a DSLR image regarding quality on all levels. But the best camera is the one you have with you, and that most often is a smartphone, not a Canon 1Ds Mk4 with 5 lenses. I'm a strong advocate of using the right tool for the job. And if it is for a job, meaning, you know that you are going to take pictures, that is most often not the smartphone. But if there is no 'job' involved, and you still have to take some pictures, your smartphone can do a really good job. So good even, that smartphone photography has become a "thing" on its own!
Totally new as of this post: video! a few months ago, my lovely wife gave me a smartphone gimbal as a gift, totally out of the blue! She said that I had always had an interest in video, and now was about time to get started with it!
So I started playing around a bit with video, mostly on my iPhone, some with my new smartphone gimbal, some without. Turns out I still have a lot to learn! But that's a good thing, because I just love learning new things 🙂 And in the meantime, I've produced some pretty nice videos.
At this time, I have about 25 videos that I think are of high enough quality, and thus I've uploaded them into the different stock agencies we work with. Due to some technical issues (wrong codec used for Getty), they were not all accepted, but for instance, Shutterstock did accept most of my videos. And even better, they've already sold one! And since this was the only video sold so far, it is also the best selling video…
This video was taken on my iPhone 8 Plus; using Filmic Pro,without doubt one of the best video apps out there on the iPhone video market. I had my gimbal and a Gorillapod tripod with me, but I didn't see any way to safely secure it, so I just handheld it as straight and steadily as possible. I've used Adobe Premiere Pro to reduce the shake and straighten the horizon afterwards.
The video shows the entry of the port of Fecamp, in the Normandy part of France. It was shot on the last (and only sunny) day of our Photographic meditation roadtrip to Normandy earlier this year.
Top Stock Image of August 2019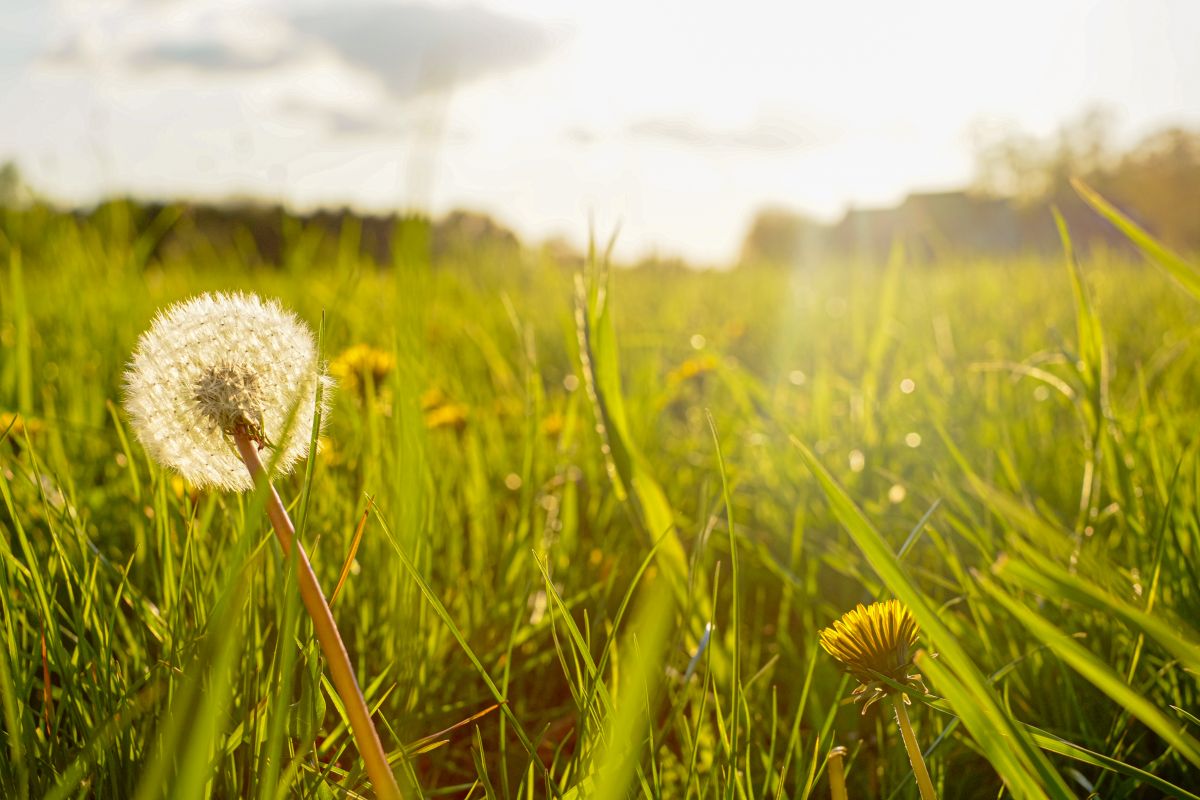 You may believe it or you may not, but this photo was NOT shot on my iPhone! On the contrary, it was shot using my Fujufilm X-M1, and the 35 f1.4 lens.
Nathalie had an appointment on this lovely spring evening, and I thought why not drive her there, and use the opportunity to take a walk in the quiet neighborhood over there. So I took my Fujifilm X-M1 with the 35 f1.4 lens, my perfect combo for when I'm out where I think I might be taking some pictures, but it's not with the intention to shoot the whole time. The combination of the pretty small body and the light lens fits in any small bag, so it is really flexible. It's pretty much my standard walking-around-with-the-kids setup.
So I was walking around in this rural area around Antwerp, and in the meantime time was ticking, and the sun began setting. Not having shot a lot of photographs yet, I suddenly saw a bunch of dandelions in the meadow. Thinking that sunsets and flowers, especially fluffy dandelions always bring some poetry in images, I dropped myself to the ground, first checking for little (well, pretty big if you misstep) presents from cows, and framed the dandelions in different places next to the sunset. Not only did I play a bit with the composition, but also with the exposure settings. Creating a nice series of images, all ready to be uploaded for stock!
I never expected too much sales out of it, as it is a fairly easy subject to photograph, and a lot of competition is already out there which is pretty high end. So I was quite surprised that I had sold a photo of this series, and even more surprised that it was this one, as it isn't the best nor moodiest of the series.
Anyways, this again proves that every single image is potential top seller!
Unfortunately, no video sales in August, so no best selling video either…
All pictures that you see here, are available for sale via stock agencies , or print via our Smugmug page. If you have special requests or considerations, feel free to contact me.
Are you considering to sell your photography work via stock agencies too? Use our referral links to subscribe, and support us that way! You can find them via the Stock Photography page.