Top Instagram image of October 2019
Every morning when I get up, I look outside, and when the weather looks promising (photography wise that is), I cross the street. Sometimes with only my iPhone, sometimes with the Fujifilm gear. It all depends a bit on the type of weather, how well awake I am, and closely related, the levels of coffee.
On this specific morning, I only carried my iPhone. But as we know, that can be more then enough! I've taken this picture using Procamera HDR, as usual, and used Lightroom CC Mobile to put emphasis on the contrast between the warm yellow sun and dark threatening clouds over the water, and how it balances the scene.
Top 500px Image of October 2019
I've said it before, and I'll say it again, I LOVE macro photography. Exploring the world on a level beyond what is obvious to the naked eye tempts me.
Many different objects are interesting from a macro photography point of view, but there are some sure shots. Insects are always nice in extreme close up, but flowers definitely are too! And I prefer to touch flowers over stingy insects. Besides, the flowers don't crawl away so fast.
On the technical side, I used my Moment Macro lens for the iPhone. For mobile macro photography work, this lens cannot be beaten in my opinion.I used to work with the Ollo macro lenses, and they were incredibly good! I was a total fan of my Ollo lenses. But ever since I've tried the Moment Macro lens, I have not looked back. The quality and build of the Moment lenses is simply great.
Regarding post processing, I've only adjusted the contrast a bit in Lightroom, the color of the flower is already so nice and saturated, it didn't really need any help from me.
Top Eyeem Image of October 2019
The same place as the best Instagram photo of this post. Yet, a totally different picture. And the difference is on different levels, the camera orientation, portrait versus landscape, but also the point of view of the camera, the weather conditions, and the post processing.
Every type of weather creates its own different set of photographic possibilities. In this picture, the combination of a soft colorful sunrise, not underneath a stormy sky, but behind a grey cloudy sky creates a very nice soft effect.
I used a landscape orientation, to show more of the trees, starting to get their fall colors. And that I combined with less post processing in Lightroom cc Mobile. Only a bit of contrast added, no saturation pushed this time.
Top Stock Image and Stock Footage of October 2019
For stock photography, it's not always the most beautiful picture that sells best. It's the picture that fits the need of the buyer. And the more buyers have the need that is best filled by your picture, the more it sells.
This picture is a great example of this. I was in doubt before, if I would upload it for sale or not. As it was only the result of me testing the tiltable back screen on my Fujifilm X-M1 at that time.
Post processing wise, nothing much was done, as I didn't want to put too much time into it. So I only used the auto-function of Lightroom cc (desktop edition this time), and uploaded it using Microstock+.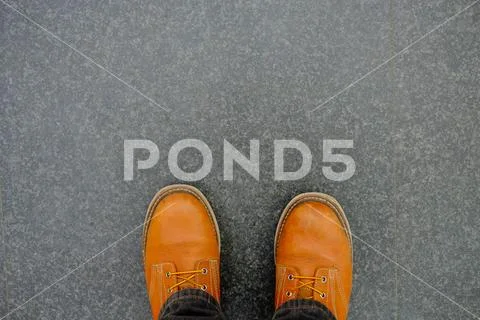 My stock footage portfolio still isn't as extended as I would like it to be. Even worse, it is still stuck at 30-something (depending on the stock agency you are looking at). But, thanks to a great opportunity I received, and accepted, this will change in the near future! More news about that will follow.
For this video, I installed my iPhone on a tripod (I often use the Gorillapod) and used Filmic Pro on my iPhone. Filmic Pro is an amazing piece of software for video on the iPhone, and I am still working to get only a glimpse of the possibilities it has!
One of those possibilities is creating timelapses. And this is the result of one of my first attempts. More will definitely follow, and hopefully sell even better!

All pictures that you see here, are available for sale via stock agencies , or print via our Smugmug page. If you have special requests or considerations, feel free to contact me.

Are you considering to sell your photography work via stock agencies too? Use our referral links to subscribe, and support us that way! You can find them via the Stock Photography page.