A list of the best fun photography apps for the iphone
Taking 'normal' photos is so yesterday! Who cares about framing a perfect shot up, with the fore, middle and background all in place? What's more fun than taking the photo – is actually editing it in a humorous way! With new technology in apps, it's possible to make a person old, fat, part of a comic strip – or even part of an old painting! Here are the top ten most fun-tastic photography apps designed to induce a smile on anyone's face!
Fat Booth has been a firm favourite with kids and adults alike in the last few years, taking the app store world by storm. In this ingenious app it's possible to make yourself, your friends, nan or even your dog grow a couple of inches around their face to make it look as if perhaps pork pies have been eaten by the dozen, daily.
Basically, this app puts your face…well…in a hole! Choose from a plethora of templates such as Mona Lisa, astronaut, Chewbacca, Borat and many, many more – which all had great comedic outcomes! A lot of fun to be had with this simple, but effective, iPhone app.
Ever wondered what real life would look like as a comic? Turn photographic memories into stories with Friendstrip, the comic strip app. Have hours on fun comic-fying your daily life with this zany app, inserting speech bubbles and captions to your heart's content. Make real life far more interesting!
With ShakeitPhoto, you can harness the power of a Polaroid camera from the confines of your iPhone lens. After taking the photo, the user literally shakes the camera alike a real Polaroid; the faster or slower the user shakes it will alter the photo's outcome. 'Take it, Shake it, Share it.'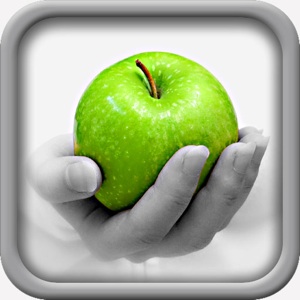 'Selectively desaturate photos on your iPhone'. With this app, users are able to select certain colours they want in a photo – putting them in focus above everything else. It looks darn cool and you've always wanted to do it!
Camerabag is a must-have app which offers a variety of different filters which personify your photo with a unique camera affect. Make anything look artistic, hiding your terrible photographic skills with filters such as Helga, 1974, Lolo etc.
Much like Camerabag (above), Hipstamatic brings the same kind of app – but with different filters aimed at creating that analogue feel on your digital camera. Basically, make anything look uber-cool.
This app comes with great reviews from users all around the world. This app allows photographers to take stunning 360 panorama pictures seamlessly – and is easy as pie to do so. With a feature to upload to Facebook, your friends can also access your creations!
Label Box basically allows people to label their photos in a completely aesthetically-pleasing way. You may not be hyped-up on the way of the label, but give this fun app 10 minutes of your time and you may change your mind!
In conclusion, here are nine apps – all of which are fun in their own great way. It's never been easier to have a laugh whilst taking photos, then being able to share them with your friends!