Sterling and Jay are well known from their Internet Business and Marketing Podcast, and decided to take things one step further: letting people pick their brains to learn how you too can earn your money, and earn it well, via the internet.
Terms they use are "Escape the 9 to 5" and "Design the lifestyle of your dreams". But, are they able to back this up?
Who is it intended for?
The Internet Business Mastery Academy aims both towards internet marketers who have been in the business for years, but have been struggling to increase their earnings, and to newcomers in the business, who start from scratch.
It is said to change the way you'veb een working online, forever. Or, if you're new to all this, to be all you need to get started…
But, are they able to back this up?
How does it work? What does it cover?
The Internet Business Mastery Academy consists of several things, but the main thing is a whole series of lessons that cover just about everything you need to get you started, and keep you running! Their lessons are mostly in audio format, with a transcribed version available too. Some of the lessons that are more practical in nature, are in movie formats.
Some of the topics that are covered are:
what internet marketing really is, and how it works
how you can write a sales letters that actually works and converts visitors to sellers
how and where you can build an email list of loyal raving fans
how to write texts that grabs and keeps the attention of visitors
how you can create a blog and monetize it
how you can write your blog posts in such a way that you are not boring your readers to death, or worse, to other websites 😉
how to outsource your work so that you can spend more of your time promoting your website
And more and more of this stuff, even better, Sterling and Jay even tell you about how they set up their Internet Business Mastery Academy, and how they are earning their money with it! All this in a very understandable and transparent way.
Besides all this info from their own experience, they also have great interviews (again also transcribed if you want) available for you with some truely great business wonders such as Tim Ferris (The Four Hour Workweek).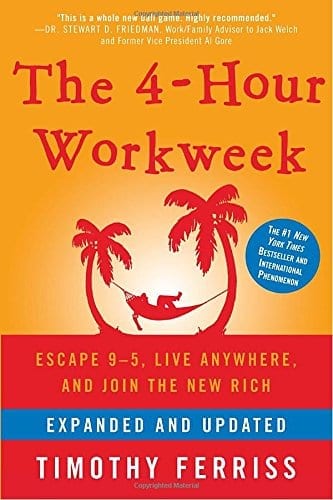 Also part of the Academy is their Rolodex, where they provide you with the right tools and links to work best, fastest, cheapest, whatever.
And, last but not least, a very important part of reaching your internet business goals is motivation, and a personal touch. These are the things you can find in the forum part of the Academy.
But, does it work?
Yes and No.
The Internet Business Mastery Academy is NOT another Get
Rich Overnight Scheme
. Nor is it a guarantee that you will become a billionaire.
However, the Internet Business Mastery Academy does give you the knowledge, the tools, and the motivation to go ahead, and change your lifestyle, to reach your goals, and to quit your 9 to 5 job.
It will not work if you just subscribe, and sit back and wait for the money to roll in.
It will work if YOU are willing to work for it, and are looking for the right direction.
However, all this beauty doesn't come for free. 97$ a month is a lot. Especially for information that you can easily find for free. "Indeed!" I hear you think. "Wrong!" I can tell you! Yeah, I've been in the internet marketing business for a few years now. Yeah, I've earned up to 500€ (yeah, that's euros, not dollars 😉 ) in a month. And yeah, I subscribed to the Internet Business Mastery Academy. Did I learn something from it? Not something, ALOT! Actually, I'm currently still learning from it!
To prove to you all that this works, I will start today sharing my internet income with you all. I know for sure that the IBM (Internet Business Mastery) will not make me rich in one month. But I also know that it will work, gradually. And I invite you to take the journey with me.
You know what the best thing is about the IBM Academy? You can try it 30 days for free! I tried it, and stayed a member. I bet you will too! Besides, it can never hurt to try 😉
So the conclusion? Sterling and Jay are definately NO frauds. They are your friends in getting to know your way around the internet business world.