Moment T-Series Lenses: Elevating Mobile Photography and Filmmaking
TL;DR: Moment's T-Series lenses are a game-changer in the world of mobile photography and filmmaking. Designed for the latest smartphones, these lenses bring the quality of standalone cameras to your pocket. With six new lenses, including anamorphic, telephoto, wide, fisheye, and macro options, the T-Series promises sharper photos and crisper videos. Let's dive deep into what makes these lenses a must-have for every mobile photographer and filmmaker.
---
Introduction: The Rise of Mobile Lenses for Smartphones
In the age of smartphones, who needs a bulky camera anymore? With brands like Moment constantly innovating, the line between professional cameras and smartphone photography is blurring. The recent announcement of Moment's T-Series lenses is a testament to this evolution. Designed to elevate mobile photography and filmmaking, these lenses are compatible with both iPhones and Android devices, bringing the power of professional photography right into our pockets.
The New Moment T-Series Lenses: A Closer Look
The T-Series is the  third-generation of mobile lenses from Moment, and it's evident that they've poured their heart and soul into this collection. Unlike the previous M-series, the T-Series is designed with the future in mind. Moment has taken into account the advancements in smartphone camera technology and larger camera sensors, ensuring that these lenses are not just for today's devices but also for the next generation of phones.
The collection boasts six new t-series mobile lenses:
Each lens promises to deliver sharper photos and crisper videos. How? Moment has increased the glass in the T-Series, allowing them to perform exceptionally well with the high-resolution cameras of today's smartphones. They've also employed high-quality, low dispersion fluorite optical glass to reduce chromatic aberration, ensuring that your photos are nothing short of perfect.
Why the T-Series Mobile Lenses are a Game-Changer
The T-Series isn't just about more options; it's about better quality. Moment claims that these lenses support larger camera phone sensors, making them compatible with the latest iPhone and Android devices, including the Pixel 7, 7 Pro, and the Samsung Galaxy S24 and S23. The increased mounting interface of the lenses ensures that more light reaches the phone's sensor, reducing the chances of vignetting.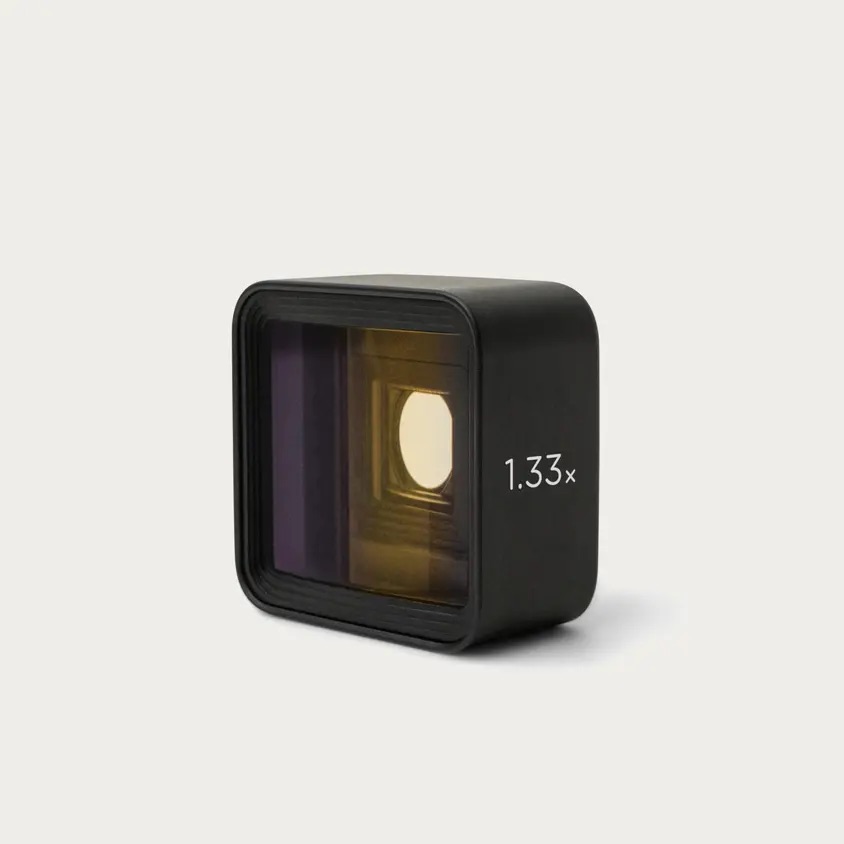 But what truly sets the T-Series apart is its compatibility. Whether you're team iPhone or team Android, the T-Series has got you covered. And with Moment promising future-proofing these lenses, you can be sure that they'll be a worthy companion for many phone generations to come.
The New T-Series and the Future of Mobile Photography
Imagine traveling without the need to carry heavy camera equipment. With the T-Series lenses, your smartphone becomes a powerful tool, capable of capturing stunning photos and videos. Whether you're filming for TikTok, Instagram Reels, or simply capturing memories, the T-Series ensures that every shot is perfect.
Moreover, the convenience of the T-Series doesn't stop at the lenses. Moment also offers a range of accessories, from lens mounts to cleaning pens, ensuring that you have everything you need for the perfect shot.
My Personal Experience with Moment Lenses on My iPhone
Having been deeply immersed in the world of photography, I've always had a special fondness for Moment lenses. Their commitment to quality and innovation has never ceased to amaze me. In fact, I've previously reviewed their fisheye lens, which you can read about in my detailed review here, and I'm also an avid user of their mobile macro lens.
The Macro lens, in particular, was a game-changer for me. It offered a unique perspective that was hard to replicate with other lenses, and the build quality was top-notch. Using it felt intuitive, and the results were consistently impressive.
While I own and use most of Moment's previous range of lenses, I haven't yet gotten my hands on the new T-Series lenses. However, given my past experiences and the buzz surrounding this new series, I'm eagerly looking forward to trying them out. If they're anything like their predecessors, I'm sure they'll be nothing short of spectacular.
Conclusion: The T-Series gear is Here to Stay
In a world where content is king, the T-Series lenses empower creators to produce top-notch content without the need for professional equipment. As Gary V would say, "It's not about the gear; it's about the story you tell." And with the T-Series, you have the tools to tell your story the way it deserves to be told.
*Disclaimer:* This post is not sponsored by Moment, I did not receive any promotional material from Moment. The links to the Moment website ARE affiliate links, which means that when you decide to buy one of their lenses, a small commision is paid to me (which does not cost you any extra). I am doing this to pay for the cost and time of the website, and use brands that I personally work with and love, such as Moment.