"The Best Camera Is The One That's With You", as Jarvis Chase said before, and these days the cameras in our smartphones are improving incredibly in terms of features and quality. But the technical quality of the image that is captured by the smartphone camera says a lot about the number of pixels, or the field of view, but nothing about how beautiful a picture is. The camera, be it a smartphone camera, or a thousand of euros costing high end pro camera, is just a tool that a photographer uses to capture and create the picture. It is the photographer that creates the picture, the camera only captures it. So do you want to become a better photographer, and start taking amazing pictures with your smartphone, or any other camera? Then start reading, grab your smartphone,  and start practicing! You will be taking amazing pictures before you know it!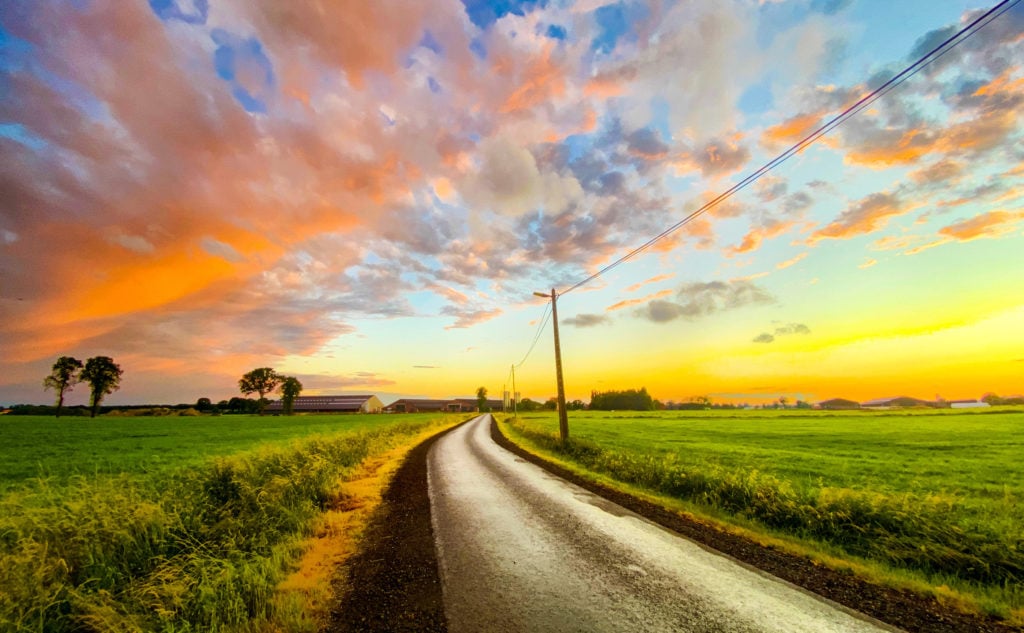 1. Use different angles 
Go outside, and look around you. Most probably you will see at least a few people taking pictures with their smartphones. Now look closer. What do you see? Most of these smartphone picture taking people are holding their smartphone straight in front of them, somewhere at the height of the chest or slightly above.
This is pretty normal, as it is the most convenient way to hold a smartphone and look at the screen (which serves as a viewfinder) while shooting pictures. Also,  this provides the most recognizable pictures, as this is the way we, humans, see the world. 
So if you want to start taking amazing pictures, with your smartphone or with any other camera, you need to think out of the box! And in this case, out of the box means, out of your normal point of view! Try holding your smartphone up, shoot from above, pointing straight down. This is a trend that is often visible on social media such as Instagram or Pinterest, and are often called lay-flats, but the technique can also be used for other subjects besides the typical flat-lays.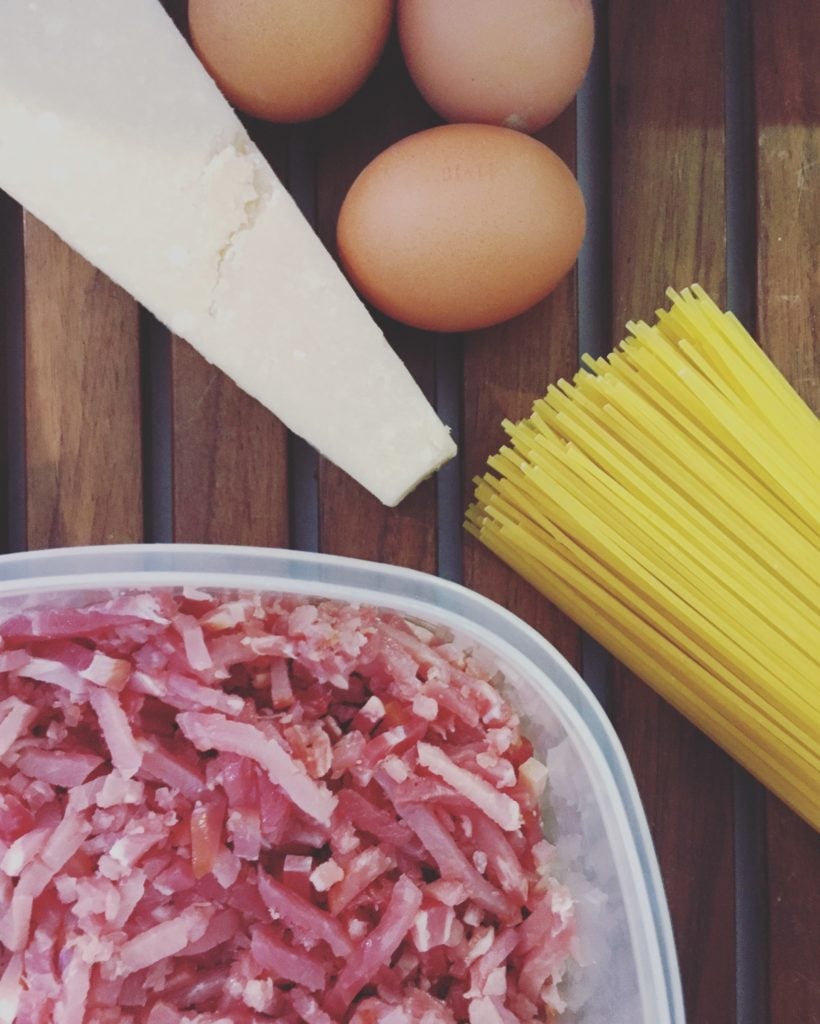 Another great angle to try to improve your photography, is a low angle. Low angles can work very well, especially for these three reasons:
The low angle works intriguing, as it shows the world from an angle we are not used to seeing, it creates a whole new perspective on the same world.
Using a low angle can help remove unwanted distractions in your pictures, it also helps placing your subject against a great and often plain background, the sky. 
Lowering your camera and going for a low angle can show interesting foreground details which would not be visible in your picture from a normal point of view.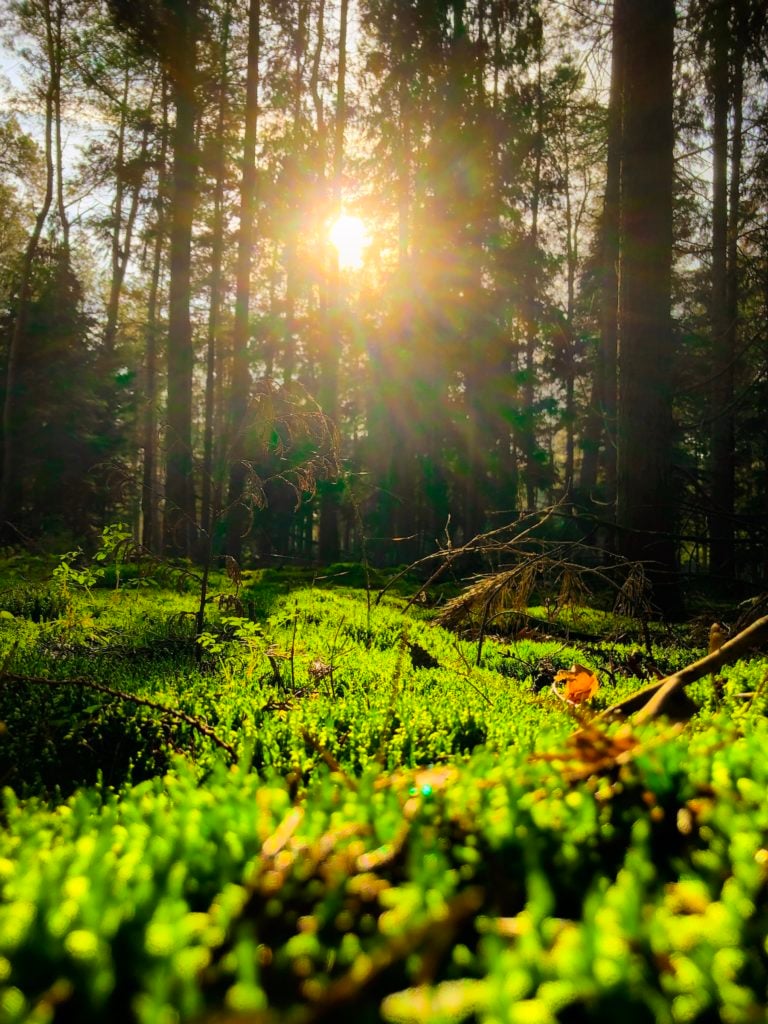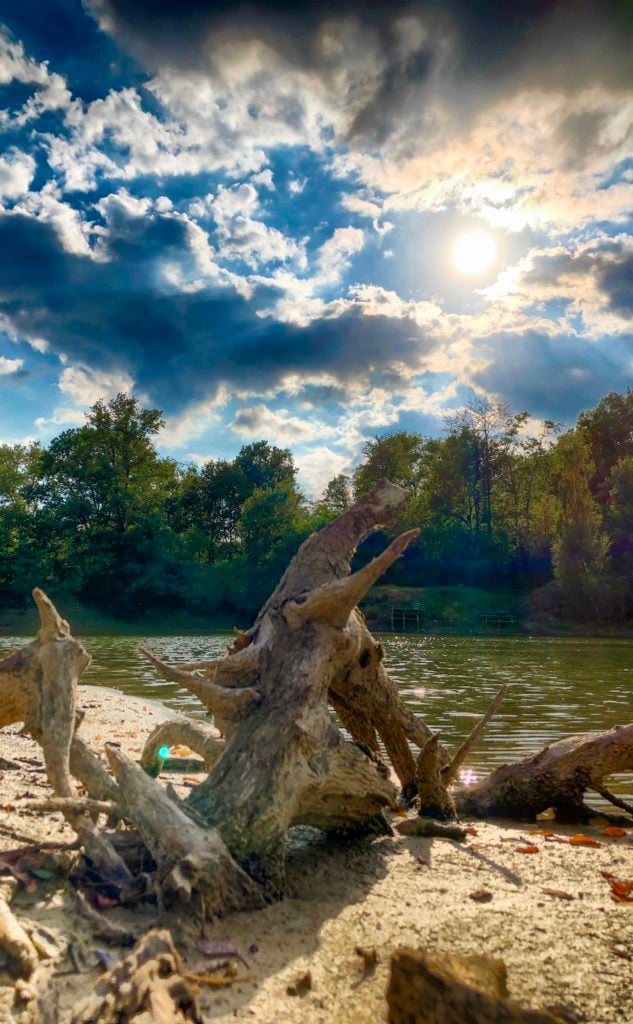 Using a lower angle works best if you are using a wider lens, which are typically standard on a smartphone. If you start practicing with this technique, you will notice that the effect can become quite dramatic! Do you want to take this even a step further? Then start using the real wide angle lenses, such as the 0.5 lens on the iPhone 11 Pro, or add a smartphone add-on lens to your toolbox, such as the lenses of Olloclip, or the fabulous 14mm fisheye from Moment. 
For the ultimate low angle photography, go down on your knees, or even laying down flat on the belly! No one said it was going to be easy! Ok, I did, I know, but like everything in life, you get out of it what you put in!  
2. Go close 
Go for the details. One of the most common mistakes in photography is people trying to capture too much, and staying too far away. Don't do that, go for the opposite.
In people photography, go up close and personal, dare to step towards your subject, and take a close portrait. It will show much more emotion and intimacy.
In other photography, do the same, get in close, and go for the details. Photographing a tree is just one thing, and will most probably result in a rather boring photo of a tree (unless you use the first tip, and go for a really low angle. Haven't tried it yet? You should!). But why not take a step closer to the tree, and take a close up of its bark, how the moss is growing on it, how the wind has cracked of a branch, or use a smartphone macro lens, such as the ones from Olloclip or Moment, and get in real close, and really take out the details, showing a whole new world! Bring out those colors and patterns, those textures, which you are not even able to see with the naked eye sometimes.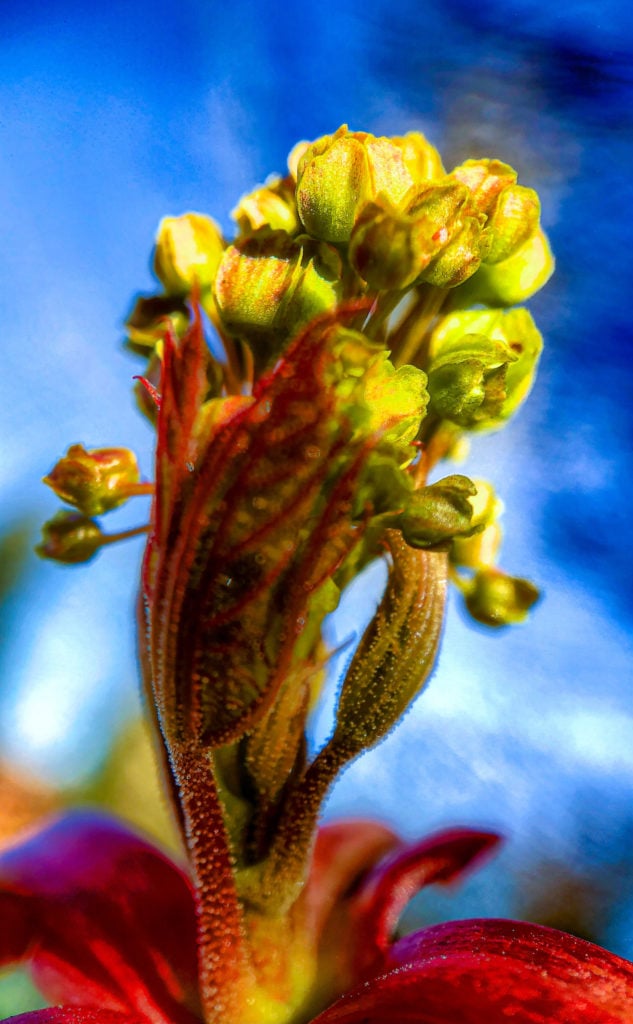 Those flowers that you love outside in your garden? Instead of taking a picture of them, showing them from the ground up to the flower head, and a piece of lawn behind it, get in close, take a close up of the flower head, showing the details and the colors of the stem and the leaves. Or even better, wait until it has rained, and go outside. See how beautiful the drops of rain are on your favorite flowers, how the water creates little lenses that amplify the beauty of this already wonderful flower. You will never hate the rain again, on the contrary, you will see it as an opportunity to take even greater pictures!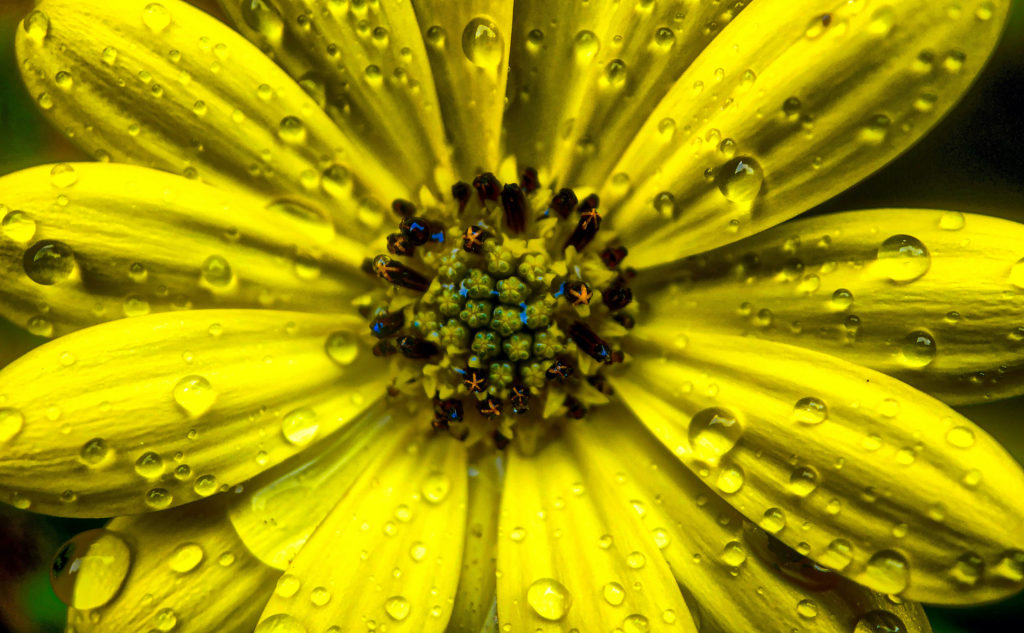 If you start moving in closer to your subjects, you will notice that your smartphone camera (or other camera) will not be able to focus anymore, as each lens has a minimal focusing distance. In this case, you will need to start using specialized macro lenses. These are available for most brands and types of DSLR or mirrorless camera's, but nowadays also for many brands and models of smartphones. My personal preference goes out to the Moment Macro lens, but I also had some really outstanding results with Olloclip macro lenses, and they offer more different magnifications of macro lenses.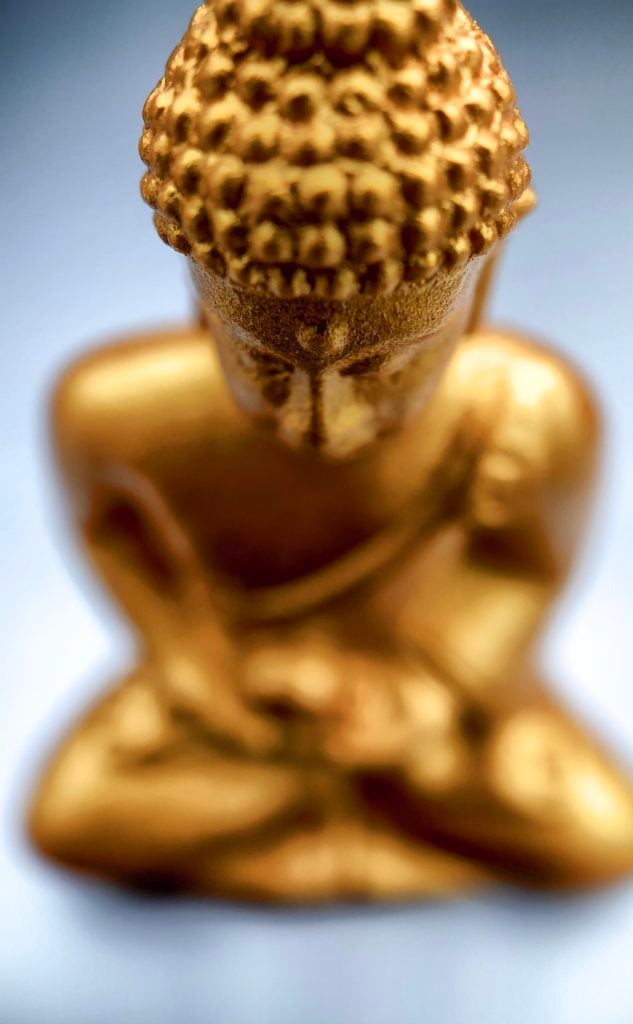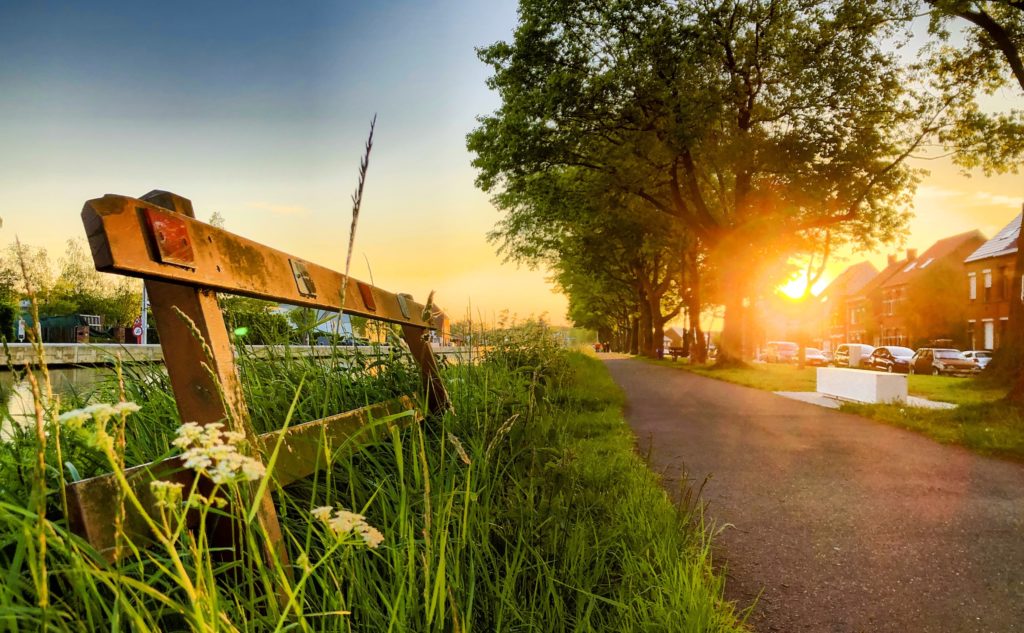 But you don't even need to go in that close. If you are shooting landscapes or cityscapes, the technique of going in close also works wonders, and you should never be afraid to include a smaller subject into your wider landscape picture, and go in close to that subject. A good example here are flowers, or a rock or a branch. Combine this with the first tip, you will see a lot happening in your photo's, and the amazing pictures will start coming.
3. Use reflections 
Reflections simply work in photography. And not only in photography, but also in film. Have you ever noticed that many nightly streetscenes in movies and series are filmed in a wet street, right after the rain? Yeah, well, it's for the reflections. Remember this the next time you watch a movie or a serie, you'll see! Even better, it might even be that you will see a line of "watertruck driver" in the credits in the end of the movie.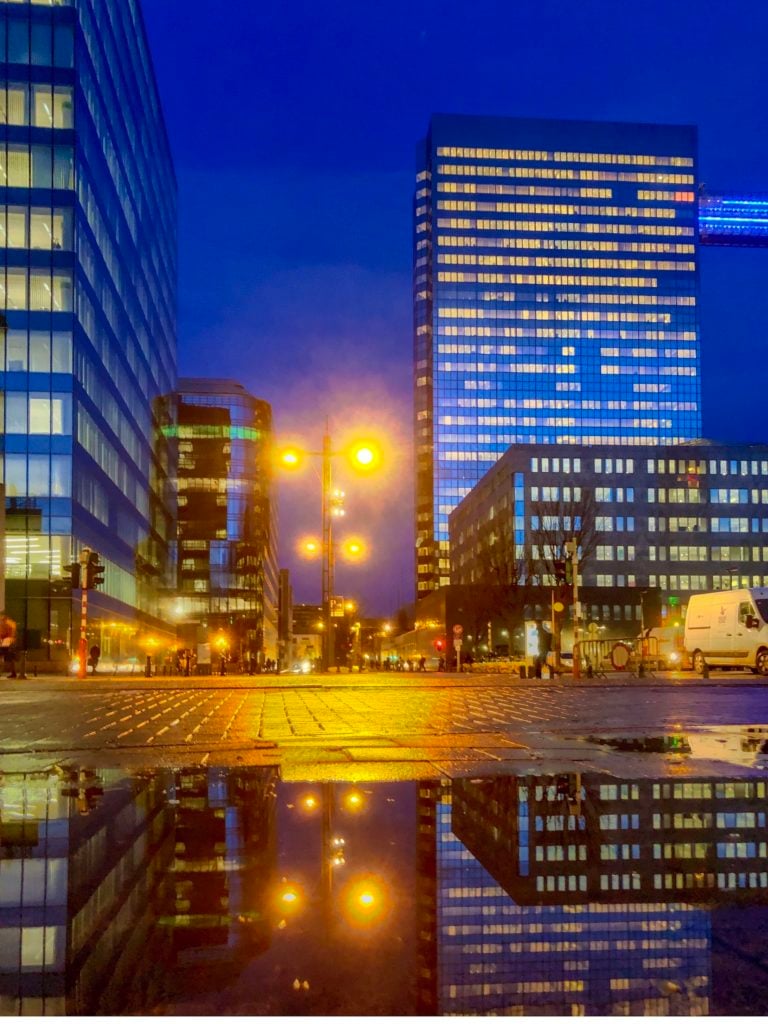 Reflections work, that's obvious. But why do they work? For a couple of reasons:
Reflections create symmetry, by including both the subject and the reflection, you create a form of symmetry in your picture, and a symmetrical image often has a strong visual impact.
Reflections can create abstract images, as, for instance, they can combine a subject and a background at the same time.
Reflections can fill up otherwise plain boring space. If that window in your photo composition would be simply green, or blue, it would be just that, plain grey. However, if it holds a reflection, it immediately adds a lot of extra to your picture.  
Reflections increase the light in your picture. This is especially true and important in low light photos, as they would otherwise become too dark, and have a lot of black or near black in the picture.
You will notice that once you start paying attention to them, you will see reflections everywhere, in water, in glass, on metal, and you will start looking around for them when you are photographing, as they are extremely valuable in creating amazing pictures! 
4. Create silhouettes 
"A silhouette (English: /ˌsɪluˈɛt/ SIL-oo-ET,[1] French: [silwɛt]) is the image of a person, animal, object or scene represented as a solid shape of a single colour, usually black, with its edges matching the outline of the subject. The interior of a silhouette is featureless, and the silhouette is usually presented on a light background, usually white, or none at all." as stated by Wikidata.  In short: a silhouette is dark backlit shape of an object or person against a bright area such as a sky.
Silhouettes can easily create stunning photo's that are true eye-catchers. And as an added bonus, the pictures have a more general appeal, since the silhouette is unrecognizable.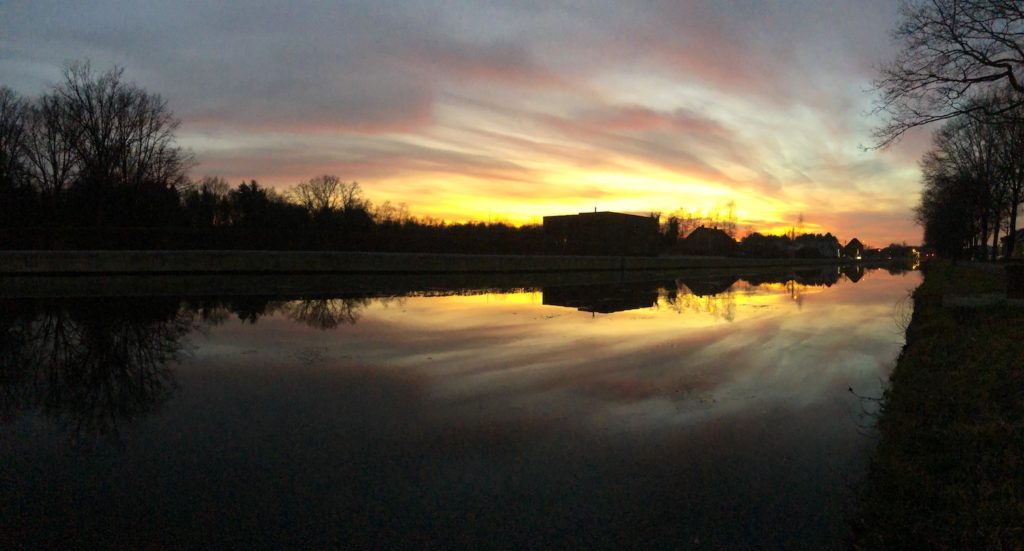 Creating a silhouette is not that hard with a smartphone (or any camera), you find yourself an interesting subject which has good contours, and then you shoot towards the light. Depending on the camera app you use, you can set the focus point and the exposuremetering point separately. The exposure metering is used to determine the amount of light that is available in the scene, and to adjust the exposure settings of your camera, but more about that will be available in separate posts. This way you can put the focus on the subject, and the exposuremetering on the sky, which will then turn your subject into a silhouette. If needed, the better camera apps, such as ProCamera, Moment Pro or Firstlight, will also allow you to adjust the exposure, so you can underexpose, or darken, the scene, so that the silhouette appears better. This can also be done in postprocessing apps such as Adobe Lightroom Mobile.
The best time to shoot silhouettes is during the golden hours, this is the hour right after sunrise, or before sunset. Due to the low position of the sun, it is easier to position the sun behind your subject. And, as an added bonus, you can often use the nicely colored sky as a background.
But silhouettes cannot only be shot outside with the sun, you can also shoot them inside, in front of a window, or by using a lamp. And sometimes even by using the reflection of for instance the outside light on the tiles on the floor or the wall. 
5. Create depth 
Photography is an artform that is typically restricted to two dimensions. And as we all know, we live in a three dimensional world. Creating that sense of the third dimension, or depth, in your pictures, will dramatically add to the quality of your pictures, bringing you closer to the amazing pictures we're aiming at. 
Creating this depth in your pictures will help draw the viewer's eye into the photo, which is always useful, but is especially important in landscape photography. It can be the difference between amazing pictures of an epic scene, and flat photo of a row of trees.
Creating this sense of depth can be done in several ways. By far the most powerful way is to use leading lines in the composition of your photo. Leading lines can be just about anything, railroads, a river, a fence, the ripples in the sand, the lines on the road. A single leading line can already work wonders, but if you have two parallel lines, they will converge in the distance, making even stronger leading lines, and an even more powerful sense of depth.
Framing your scene is also a good technique to use in order to create a sense of depth in your pictures. When framing your scene, you shoot your picture "through" something, which you also include in the picture. This can be anything, window frames, the arch of a bridge, an open door, overhanging leafs or branches from a tree. The frame leads the eye of the viewer into the scene towards the subject, and it creates a very strong feeling of depth.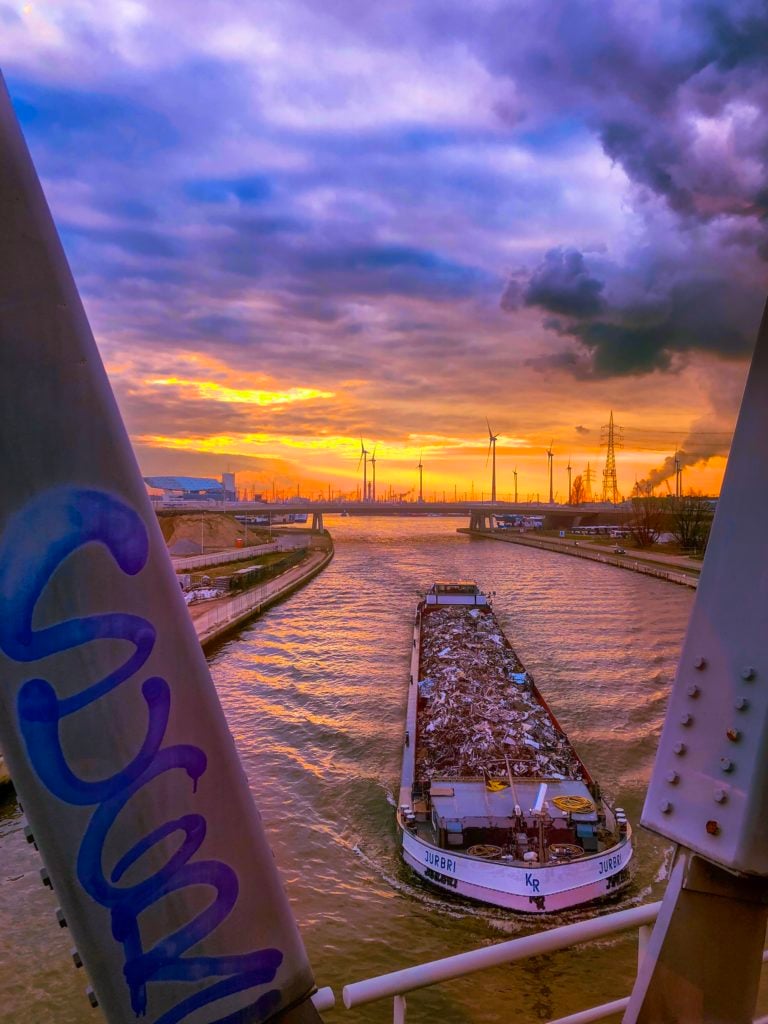 A third great way of creating depth in your pictures is to include something in the foreground. A bit like in the framing technique, but without shooting through it. For instance, include some flowers in the foreground when shooting a wide landscape. This is a combination of this technique with the first tip, lower your angle. If possible, you can even work in layers, and include different subjects in different layers, in the foreground, in the middle, and in the distance.
Creating depth in your pictures is a form of composing your photo, and composition is one of the most important factors in creating amazing pictures. 
6. Use the shadows 
Shadows are all around us, and they shape the view that we have of the world. Don't be afraid of the shadows in your photo's, but use them to your advantage, don't let them work against you! 
Shadows can add to, or even be the leading lines in your composition. Shadows can also add a sense of drama and mystery to your picture by adding a strong visual interest in the picture. Sometimes even stronger than the subject itself.
The longest and prettiest shadows are cast outside when the sun is low in the sky. This means in the morning or the evening, or, depending on where you are in the world, in wintertime. You can also capture shadows inside, by using a strong lightsource. Make sure that you capture the shadows dark and contrast-rich enough. If needed you may want to adjust the exposure a bit in camera using a pro camera app such as ProCamera, or you can do this in post-processing using an editing tool such as Adobe Lightroom Mobile.
Shadows can be used partially in the same ways as reflections. You can use them to create abstract images, or you can include both the subject and its shadow in the picture, creating a more balanced composition that way.
7. Use the rule of thirds 
The rule of thirds is a rule of thumb for composing visual images, that states that you should imagine your image as divided in nine equal parts, by two horizontal parallel lines, and two vertical parallel lines. Next, you should place the strongest visual components (or subjects) in your image along those lines, or on the intersection of those lines.
Simply said: don't put your subject smack in the middle of your picture, but put it on the right or the left third of the frame, or top or bottom third of the frame when shooting in portrait orientation. This will bring more energy,  tension and interest in your picture.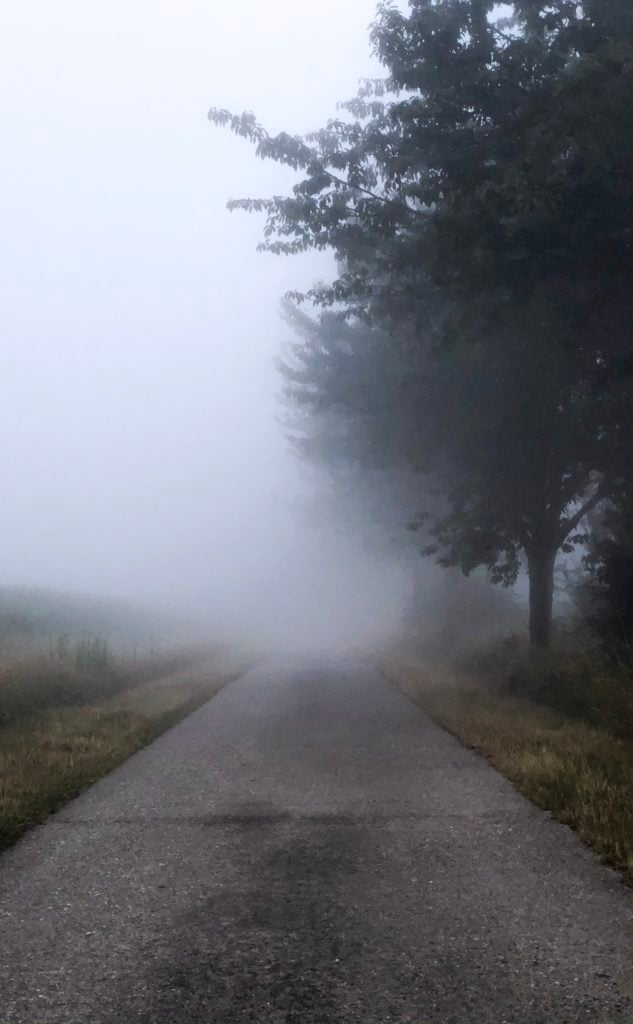 Using the rule of thirds is one of the most important aspects in creating a strong and vibrant composition. Does this mean that putting your subject smack in the middle is always wrong? No. Not at all, but you will need other compositional strengths in your picture if you want to beat the rule of thirds. Symmetry can be one of those strengths, but on that in the next tip. As for the rule of thirds, this is just a tip to get you started, a more in-depth article or even lesson will follow. 
To help you get started with the rule of thirds, many mobile camera apps, such as ProCamera or Moment Pro or Firstlight, have the option to show these lines, and help you while composing your picture. Give it a try!
8. Use symmetry
People dig symmetry, it's as easy as that. People with symmetrical faces are more easily perceived as beautiful, and a car that is not symmetrical makes people nervous. So if you create symmetry in your picture, you create a strong composition, and have a good head start for some amazing pictures!
When composing your pictures, look around for symmetry, try to create your picture so that the left and the right part, or the top and the bottom part, are identical. This can be done by placing your subject in the middle of the frame (remember, the rule of thirds? This can be a reason not to use it), or by looking for reflections, as they can create symmetry rather easily.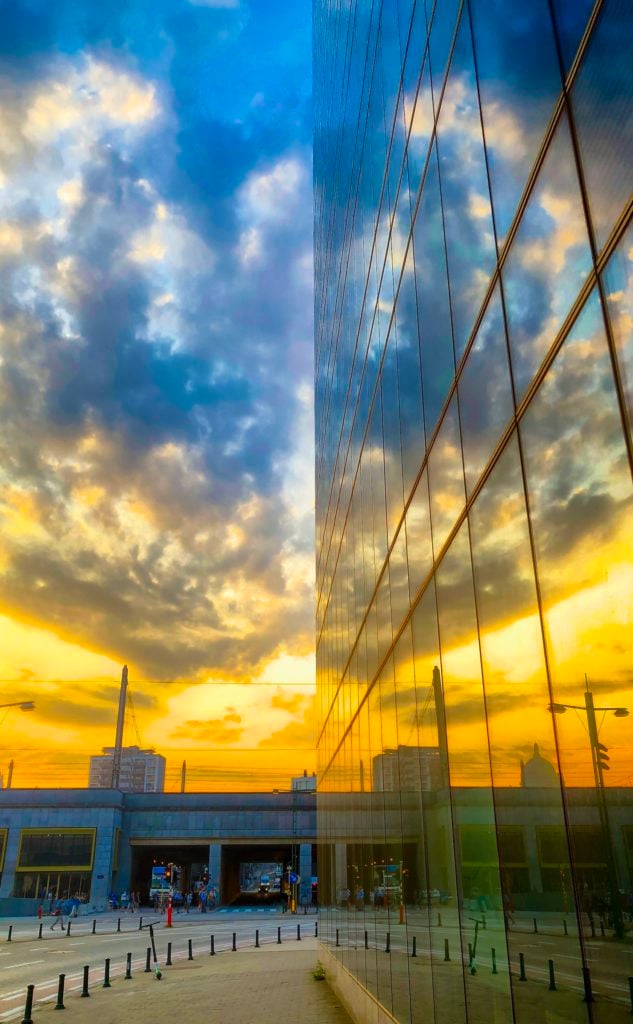 Symmetry can happen along the horizontal axis as well as along the vertical axis. But you can take it a step further, and go for diagonal symmetry. Or you can combine the different compositional tips that you've learned, and go for partial symmetry, for instance a symmetrical frame through which you are shooting. 
9. Play with the colors 
The nearly last tip has nothing to do with composition, or which lens you are using. It has to do with colors. Don't be afraid to play with the colors in your photograph. Try out some black and white pictures, use different filters in your black and white photo's. You will notice that the feeling of your picture immediately changes when you switch to black and white. Sometimes for the better, sometimes for the worse. Some people say that black and white is always nicer, and more artistic. Some people say that black and white is more "real photography", because it forces you to work on your composition, and it requires you to think through your picture very well, as you cannot hide behind some saturated colors to make the picture work. I say that monochrome has its place in photography, just as the other types. Some pictures are strong due to the colors, which are part of the composition as well. Some pictures work better in monochrome. 
All in all, colors are a tool in your photography toolbox. And you, as the photographer, are free to use it as you see fit. I see myself as an artist, a painter with light (the actual meaning of the word photographer). The pixels are my canvas, and I paint the scene onto it, as I see it. I don't just register it. Then I would be a streetcamera or something, but I am not. So sometimes, I see the scene in monochrome, as for me it conveys the feeling I had when creating the picture. Sometimes, I use heavily saturated colors (ok, maybe more than sometimes), as that is how I saw the scene I pictured.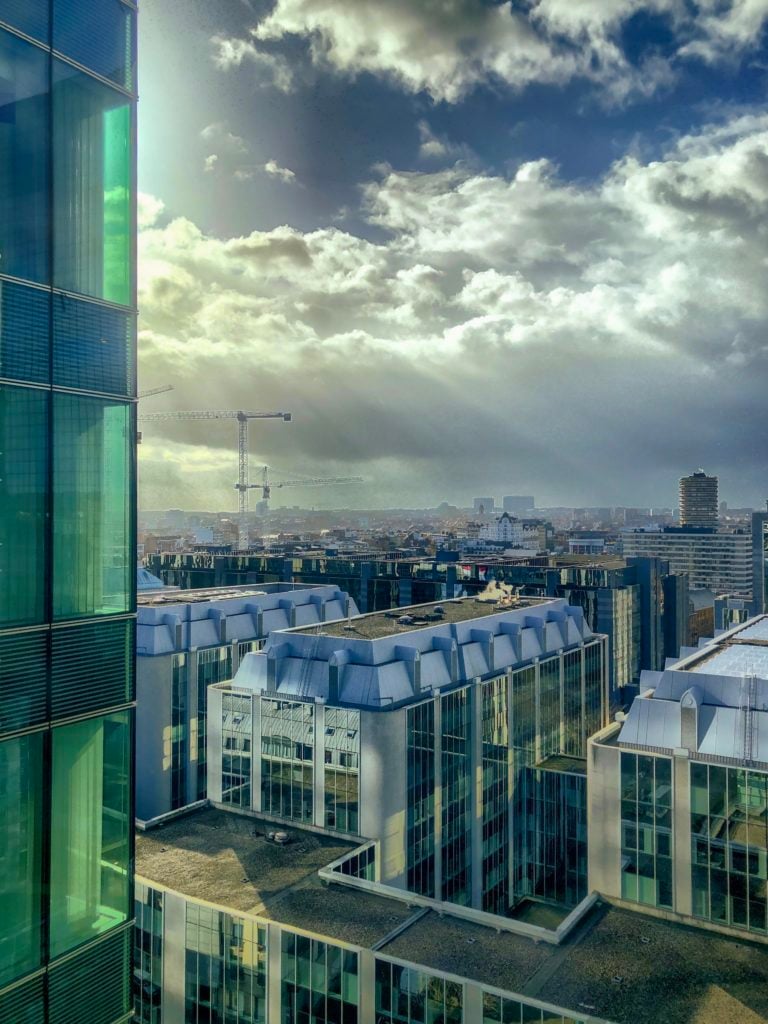 So don't be afraid to play around with the colors, be bold, be inventive. Try some different settings in your pro camera app, try some new HDR settings. Crank open the different registers while post-processing your pictures in Lightroom or whatever app you use.  Create the image as you want to see it, and show that to the world! 
10. Use the power of simplicity 
Composition is key. If you learned one thing from the nine previous tips, let it be this. Composition is also something which you can study for the rest of your life, and still feel you have a lot to learn. But your learning journey starts somewhere, and you become better and better step by step. 
The last tip is, not to run before you walk. Quite often, photographers try to put as much information into their pictures as possible. Pushing and pushing, and trying to find the best position to get everything into that one single frame. Don't. Don't run, walk. Many times, simplicity is a much better way of creating a strong and interesting composition. Nothing in the frame to distract the viewer. Just your one, single, subject.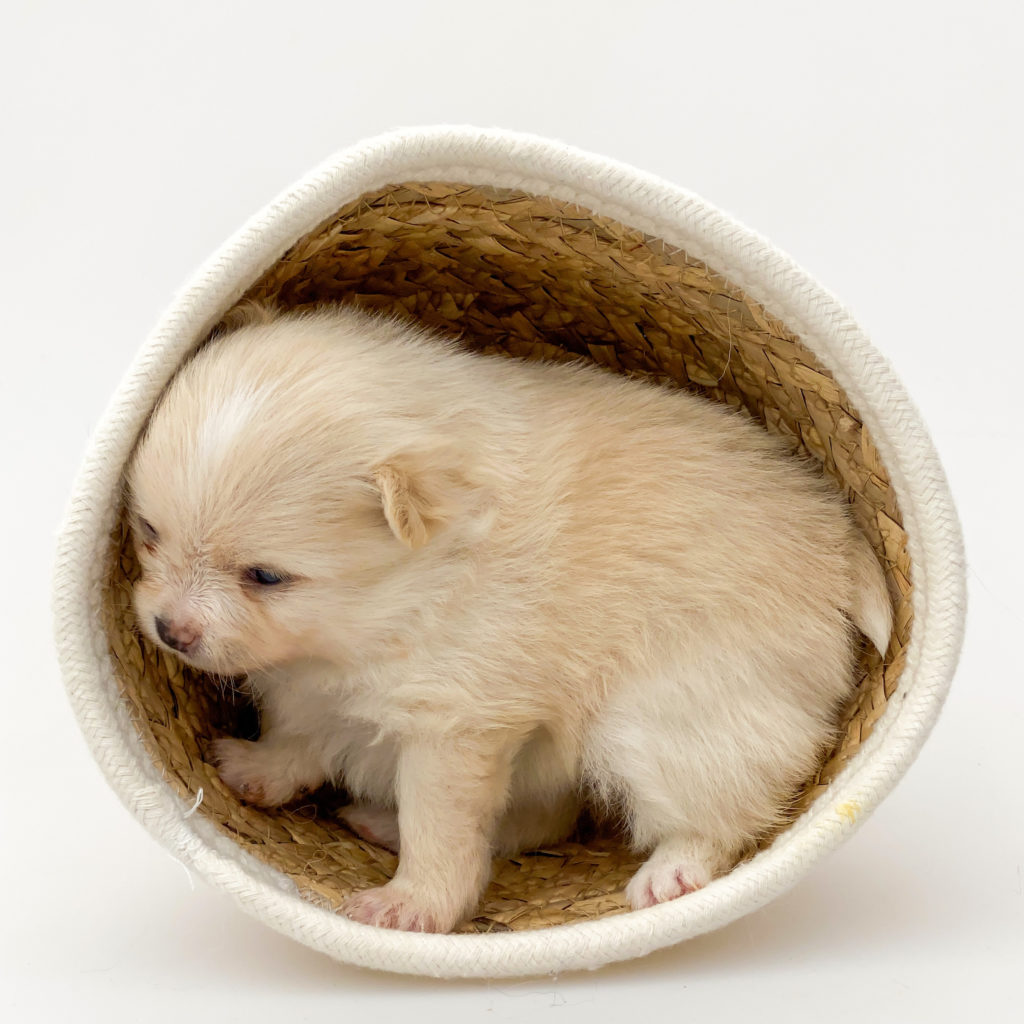 But what about all that emptiness in the picture!!!??? Don't care about it. It's called negative space, and it works. If used well, it is part of a strong composition. It adds to the picture, it takes away distraction, and it brings more focus to your subject, making it stand out stronger. This works especially well for mobile photography, as you most often view this on the smaller screen of your smartphone.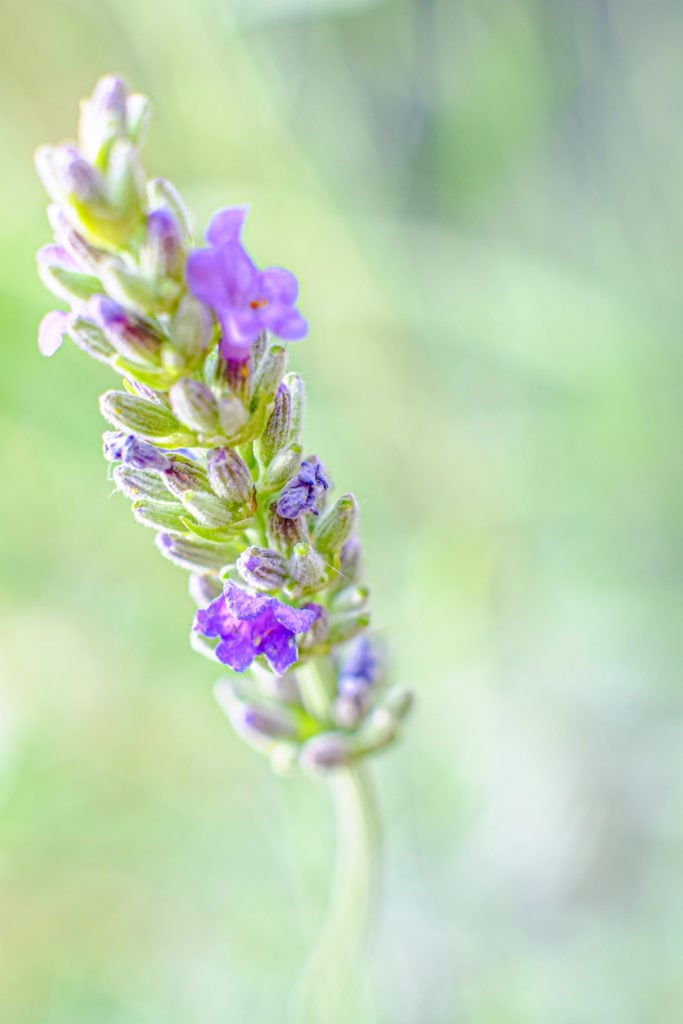 How to go for simplicity? Simple! Throw everything that is distracting out of the frame of your picture. Easy as that. Move in closer, crop the image, use a different point of view, or use a low angle. Anything will do. Just. Keep. It. Simple. 
---
So, do you want to improve your smartphone photography? And get better and better results just by using your mobile phone?
Then subscribe here, and be the first to get notified about the course I'm currently writing, to help you improve your smartphone shooting!